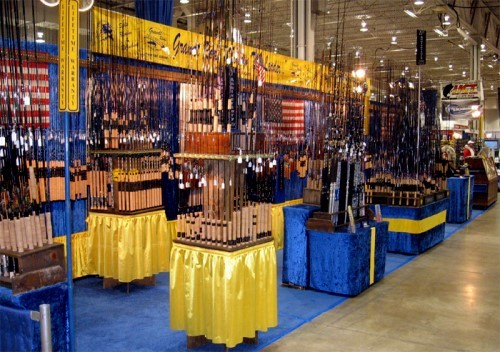 Visit Our Grandt Industries World Class Display at these 2013 Outdoor Shows!

See our 30th Year Anniversary Limited Edition KxV30 Series at our World Class Show Display. Special Release of 30 years of technology combining our latest hoop strength manufacturing similar to our Industry leading Payara Series.
This KxV30 High Modulus series is only available at the show for purchase and something extremely special in sensitivity, lifting power and the latest featherweight technology.

The custom options of special inlayed cork grips, machined CNC line guides - nitrite coated, special custom splash matching reel seats are brought to you by Grandt Industries, Inc.

Come Celebrate our 30 year history and see this exciting limited edition series, Proudly Made in the USA.


Special Release of our Exciting New Technology the "Payara Featherweight Series"
All Our Exotic Feather Weave Rods and the New Snake Skin Inlays will be on display



Edison, NJ. Sports Show Chicago Sports Show
Jim Grandt Highly Recommends the CHICAGO SPORTSMEN SHOW (ROSEMONT) for your biggest, most complete total valued Fishing, Hunting, and Outdoor Show in Chicago. As well as the latest Tackle, Hunting and Fishing Lodges, Outfitters, Archery, Bow Fishing, Paddle Sports, Boat Dealers, ATV Dealers, and RV's ALL UNDER ONE ROOF with an Experienced Management Team.
DON'T MISS THE LONGEST RUNNING SHOW IN CHICAGO!
Each Show is Linked to the Shows Website for your convenience.
Garden State Outdoor Sportsmen's Show
New Jersey Convention & Exposition Center
January 10th thru 13th 2013
Cleveland Outdoor Sportsmen and Adventure Show
IX CENTER, Cleveland, OH
January 17th thru 20th
Chicago Outdoor Sportsman Show
Rosemont Convention Center (Stephens)
January 23rd thru 27th 2013
New England Fishing and Outdoors Expo
DCU CENTER, Worcester, MA
Febuary 8th thru 10th 2013
Indianapolis Boat Sport and Travel Show
Indiana State Fairgrounds, Indianapolis, IN
Febuary 15th thru 24th 2013
World Fishing and Outdoors Exposition
Rockland Community College, Suffern, NY
Febuary 28th thru March 3rd 2013
New England Saltwater Fishing Show
Rhodel Island Convention Center, Providence, RI
March 8th thru 10th 2013
Ultimate Sports Show Grand Rapids
Devos Place, Grand Rapids, MI
March 21st thru 24th 2013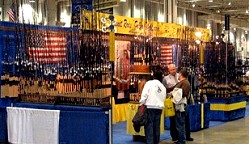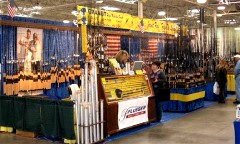 Gift Cards Available Online, or call our office to purchase!