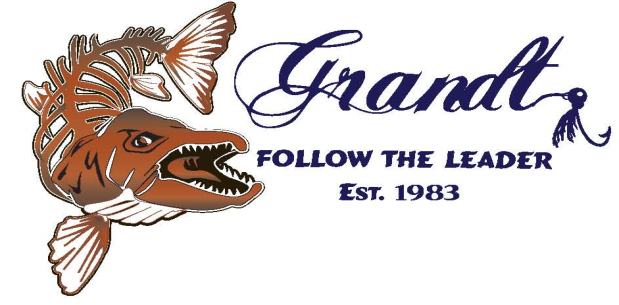 2024 "Big Dog" Luxury Grandt Slam
World Class Fishing Trip Invitational
5-Star Crocodile Bay Resort, Costa Rica


Our 2023 trip was a record year for Billfish and Bull Dorado
There are no finer accommodations or World Class Fishing than the "Big Dog" Grandt Slam Tournament in Beautiful Costa Rica
| | | |
| --- | --- | --- |
| | | |
| | | |
| | | |
Beautiful Infinity Pools, Cabanas, Luxury Outdoor Dining, and Accommodations with World Class Sportfishing Offshore and Inshore for a 6-day spectacular event.
| | | |
| --- | --- | --- |
| | | |
6 full fishing days - 2 people per boat giving you plenty of room and enjoyment! 3 days in a 33' Strike Tower Boat for offshore, 3 days in a 24' Boston Whaler for inshore or offshore. Enjoy Offshore Trophy Fishing for Tuna, Sailfish, Marlin, Mahi, Wahoo, Inshore Fishing for Exotic Rooster Fish, 4 types of Grouper and Red Snapper at the Beautiful 5 Star Crocodile Bay Resort and Fishing Lodge / Botanika in Costa Rica.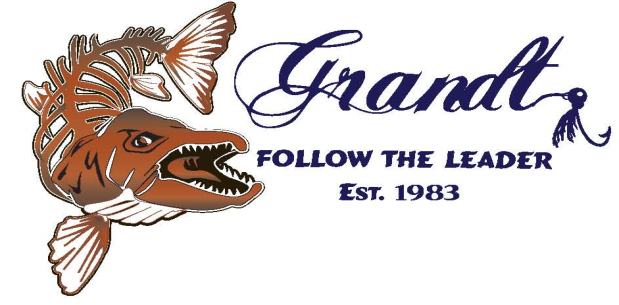 Special Invitation by Grandt Industries, Inc.
2024 "Big Dog" Luxury Grandt Slam World Class
Fishing Trip March 21-26, 2024
Crocodile Bay Resort, Costa Rica
Our 2023 trip was a record year for Billfish and Bull Dorado
Welcome to Grandt Industries Luxury World Class Fishing Trip with Jim and Jacqueline Grandt. We have been running World Class Fishing Trips for 30 years, bringing you only the finest lodges, accommodations, and fishing throughout the world. This 5-Star offering at Crocodile Bay Resort in Costa Rica is world renowned for its fishing and pure beauty in Central America. Fabulous accommodations, grounds and pools compliment this fantastic World Class Trip. The new resort is complete and beautiful for all to enjoy.
FISHING with Jim and Jacqueline Grandt in Costa Rica
From Inshore to Offshore fishing, this is one unbelievable lodge and location. For offshore fishing, you can expect to catch Marlin, Sailfish, Tuna, and Bull Dorado. Inshore there are Roosterfish, Snapper, Jack Crevalle, Corvina, Amber Jack, Triple Tail, Rainbow Runner, Grouper, Sierra Mackerel, Barracuda, Permit and Pompano. In addition, fishermen will have the ability to select their tackle of choice. The captains are well known for their persistent and competitive nature and are all trained to ensure that guests experience the ultimate fishing adventure during their stay. All boats are equipped with heads (toilets). All Conventional Tackle is provided. Feel free to bring your own rods as we will be taking them to the lodge by van the night prior to our arrival to Crocodile Bay. If you wish to use the lodge tackle and rods, they have very good equipment. Limited space is available on a first come first booked basis. This is truly one of our most spectacular offerings in World Class Fishing. Don't delay as we will be sold out quickly with this premier trip.
Species of Fish on our trip at Crocodile Bay Resort
ROOSTER FISH: Always available and common sizes range from 20-70 pounds.

MAHI MAHI- DORADO Year-round species with seasonal highs in November thru April.

SAILFISH: Common year-round but peaking from November thru May. It is not unusual to catch more than 10 Sails in any given day. 2023 average size Sailfish at our trip were 120 lb and many larger ones were caught. Jacqueline landed 6 in one day herseld and 2 Marlin 325 lbs.

SNAPPER: There are over a dozen types of Snapper ranging between 15 to 100 pounds.

TUNA: Large yellowfin, in the 200-300lb range are often found feeding under the large schools of porpoises. Schoolie sized Yellowfin are available year-round. Bigeyes, considered the bruisers in the tuna family, are common in this area. Hooking a large Bigeye will lead you on an epic multi-hour fight.

MARLIN: All Marlin species are caught year-round. Marlin landed are over 450lbs and several in the 200lb range. Great Time for Marlin and Sailfish! Peak times are November thru June.

2023 was a fabulous year landing lots of Marlin, Sailfish.. These dates are Peak.
Staying at the 5-Star DoubleTree Cariari on March 20th (included), flying from San Jose Costa Rica into Crocodile Bay Resort on March 21st. Leaving Costa Rica on March 27, from San Jose, Costa Rica. Flights to and from the lodge in San Jose as well as transports to the lodge are included in the cost. FLIGHT TO SAN JOSE, COSTA RICA from your hometown is additional and must be scheduled thru you or your travel agent, or if you would like to book through our travel agent, please let us know and we will forward you the information. Please note: Departure flights out of San Jose to your destination must be scheduled after 11:00am departure!
We would like to invite you to our 31st Annual "Big Dog" Luxury Fishing Tournament in Beautiful Costa Rica. We are so excited to bring you this trip to Crocodile Bay Resort on the West Coast of Costa Rica. This is a 5-Star Premium Sportfishing lodge with inshore and offshore fishing, with experienced guides employed by the lodge and premier 33' Offshore Strike Boats with Towers and Inshore 24' Boston Whalers with twin 150 HP outboards. We will be fishing for Roosterfish, Snapper, Sailfish, Dorado, Wahoo, Marlin and so many more species around the shores and reefs. Luxury Lodging with fine dining will complement the World Class Fishing. All meals are ordered off a menu for your dinner and the same for breakfast, $200.00 liquor credit per person, Daily Appetizers, Free Daily Laundry, soft drinks, water, lodging, and one night stay in San Jose, Costa Rica at the beautiful DoubleTree Cariari is included in this trip. Flights from San Jose to Golfito as well as transfers to Crocodile Bay Resort are included. This is a super special place with first class accommodations and service. We leave in the morning early and have lunch on the boat and return in the afternoon. We will be putting together a great adventure, one to be remembered and celebrating our 31th year running World Class Fishing Trips and Grandt Industries, Inc. 41 years in business.
If you wish to experience downtown San Jose the first night, prior to flying into the lodge, it is only a short cab ride from the Cariari. We will leave early the following morning for the lodge, then be out fishing after breakfast and a short orientation on the fishing and lodge. Our Tournament will consist of prizes and trophies for the select species of Billfish, Dorado and Roosterfish. The Lodge offers many services including Massages and a Full Spa with many other services. Special Dietary needs are available so just let us know early so we may inform the lodge. The Fine Dining after a day on the water is also an incredible special offering at Crocodile Bay Resort. Guides are all English Speaking and deeply knowledgeable as they have no down time. Crocodile Bay Resort is open 12 months a year with state-of-the-art electronics and techniques, with full fleets of boats.
Enjoy the 5-star accommodations, the infinity pools, hot tubs, cabanas, outdoor dining, outdoor bar and social area at this beautiful resort and World Class Fishing destination. The new suites are air conditioned with walk in showers, microwaves and big screen TVs and full WiFi service. Laundry service is included in our package as well. We will be taking reservations on a first deposit basis and cannot hold spots. This is a Luxury Premier Fishing Location and an upgraded trip by Grandt Industries, Inc. at a very reasonable cost. Get your deposits in immediately and notify us to lock your spot.
The Cost for this 6-day trip is $5,995.00 per person, with Double Occupancy Only (2 Queen Beds), including hotel for one night at the Premier Doubletree Cariari in San Jose, Costa Rica. This includes flights to and from San Jose, Costa Rica to Golfito, Costa Rica. The limits on luggage and fishing gear are the same limits as international flights. No specific weight limits are necessary for the lodge as we will be bringing in heavier luggage to the lodge by road the night prior to our stay at the lodge.
KEY POINTS AND WHAT YOUR TRIP INCLUDES, $5,995.00 Per Person (based on double occ.)
1 night included at the beautiful Double Tree Cariari Hotel

Flight to the Crocodile Bay Resort to include luggage transfers by plane and truck

6 days at the Crocodile Bay Resort, 2 queen beds, walk in shower, microwave and Big Screen TV, air conditioning, laundry service each day

$200.00 Liquor voucher, beer and soft drinks included on all boats, 2 glasses of wine at dinner, Beer and Soft Drinks available on your boat each day included at no charge.

Buffet breakfast, lunch on the boat and your dinner can be ordered off a menu . Hors d'oeuvres are served each day

6 days of World Class Fishing, (3 days Offshore, 3 days Inshore)

Offerings at additional cost, Full-Service Spa, Massage, Spa Treatments, etc.

Offerings at additional cost, Zip lining, Eco Tours, Kayaking, Chocolate Making Tours

Tips to the guides daily, tips to the waitstaff and housekeeping at the end of the trip

Airfare to San Jose, Costa Rica is very reasonable, you would need to purchase this

Fly into San Jose Costa Rica on March 20, 2024, Fly Home from Costa Rica March 27, 2024, flights home cannot be scheduled before 11:00 am

Per Person Cost $5,995.00 Per Person, Double Occupancy Only, (2 people per suite) DEPOSIT DUE $3,000.00 per person. No Spots will be held without deposits. Due to limited availability, deposits and trip cost is nonrefundable

THIS LUXURY WORLD CLASS TRIP IS EXTREMELY SPECIAL, Limited availability.

Email Contact to Confirm your trip, Jim Grandt jagbigdog@gmail.com or 312-305-3789