Grandt's Custom Graphite Fishing Rods stand up to the toughest fishing situations. Below are some of the World Record catches made by anglers who rely on our fishing rods to help make catching their "Fish Of A Lifetime" a reality.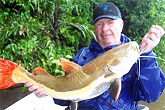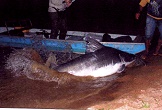 Russell Jensen
Russell's World Records include Lingcod, Tilefish, Redtail Catfish, Jundia, Jau, Piraiba, Orinoco Peacock Bass, Black Piranha and Croaker. An impressive total of 23 World Records confirmed for Russell Jensen as of 2010.
These catches rank Russell as 3rd in Male All Time List IGFA with most World Records. (Confimed)
---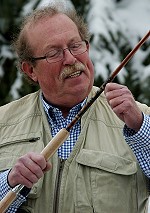 Mike Jackson
Mike Jackson of Mike jackson Outdoors Radio (www.mikejacksonoutdoors.com) Buffalo Grove, IL is inducted into the 2011 Fishing Hall of Fame. Congrats go out to Mike Jackson for his dedication to the outdoors for more than 40 years.
---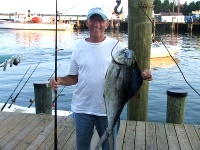 Charles Champon
All Line Class Word Record Pompino (Confimed)
---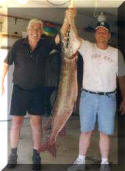 Gale Radtke
Muskie Line Class World Record (Confirmed)
58 1/2 inches - 26 1/2 girth - 52 lbs. 6 oz.