Cindy Kuesis WINS the 2012 BIG DOG Tarpon Tournament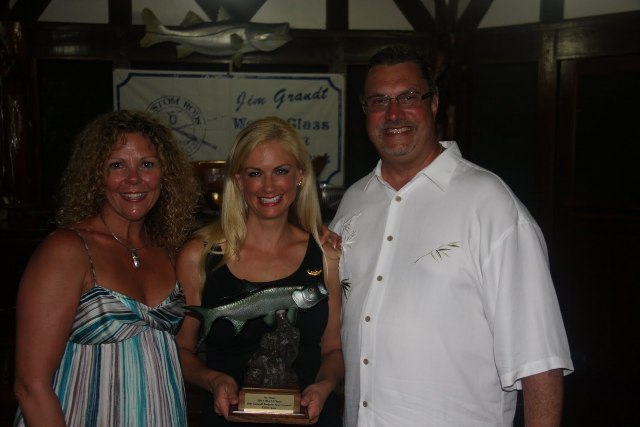 Cindy Kuesis of Illinois Wins the 2012 Jim Grandt "BIG DOG Tarpon Tournament" in Costa Rica. Cindy took the lead on the very first day of the tournament, and kept the pace to win the Classic. Steven Balogh of Ohio finished a strong second. We look forward to seeing them back in Costa Rica at the Big Dog Tarpon Tournament in 2013. Congratulations on a FANTASTIC Tournament in Costa Rica!!
Jim and Jacqueline Grandt - Grandt Industries Inc.